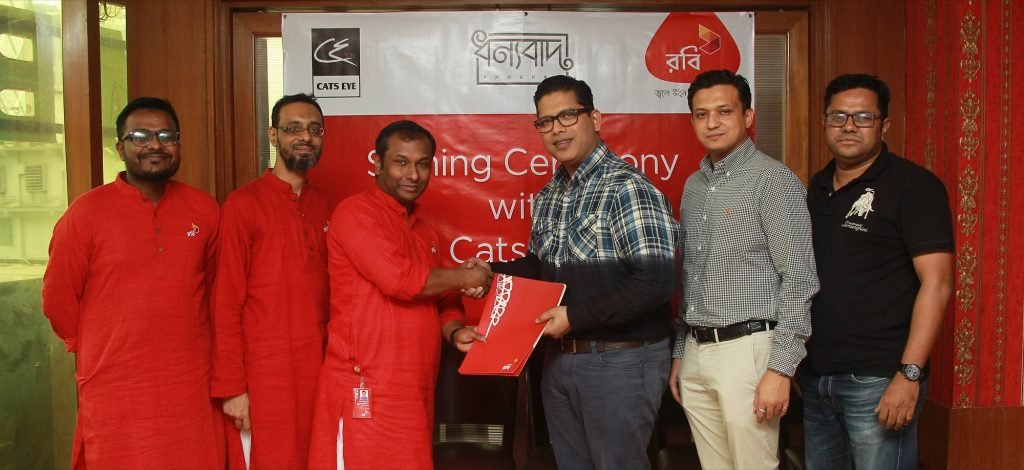 Staff Repoter :: Robi high value customers can now enjoy up to 15% special discounts while shopping from the popular clothing brand, Cats Eye. The unique offer comes as part of Robi's Dhonnobad program.
In this regard, Robi's Vice President, Customer Lifecycle Management and International Business, Biplav Majumdar and Cats Eye Limited's Director, Riyad Siddiqui Rousseau signed an agreement on behalf of their respective organizations recently at a city hotel in Dhaka.
Robi's General Manager, Loyalty & Winbacks, Tawfique Imam & Manager Loyalty & Win-back, Shahadat H Mazumder and Cats Eye Limited's Director, Md. Asraf Uddin Shiplu & Cats Eye Limited's Digital agency, Saturday Digital's, Mahbub Alam Mahi were present on the occasion.
BDPressRelease/SHS/4 May 2018
---