প্রকাশিতঃ ০৫/০৩/২০১৯ ১৯:৫৮ পঠিত সংখ্যাঃ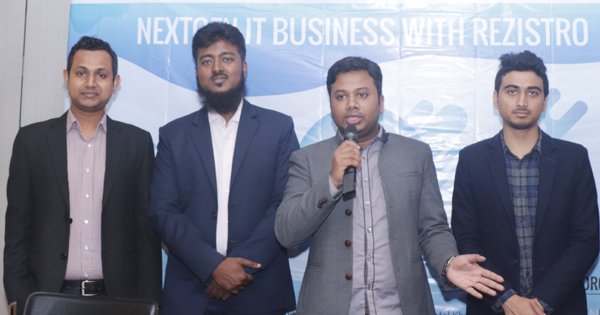 Staff Repoter :: In the divisional city Khulna a day-long seminar was organized on Recently regarding new career opportunities in the IT and ITES sector in Bangladesh. NextGen IT Business with Rezistro titled seminar was organized by Innovadeus Pvt. Ltd. and Ezzyr Technologies Ltd.
In the event various IT Professionals and experts were presents. Specially Mr. G.M. Mostakim Billah, Founder and Lead Web Developer of Safe Syntax, Miss Nowshin Afrin, founder of Start-up Khulna, Mr. SM Mishkatul Islam, Founder and CEO of Future IT Park, Mr. Shahanur Sharif, CEO of Micro Dream IT, Mr. Hafijur Rahman Tarafader, Head of Service, SundarbanX.com, Mr. Arafatul Islam Akib, Founder of Startup Chattogram and Mr. Khan M. Nakib Swadhin, Head of Operations of Innovadeus Pvt Ltd were present and shared their experience and point of view regarding the IT and ITES sector of Bangladesh.
Speakers at the seminar discussed the prospects of Bangladesh in the IT and ITES sectors, the current position and career in this sector and the experience of implementing their own initiatives. At the same time, they encouraged the new generation to come forward and build a career in this sector.
BDPressRelease/SHS/5 March 2019
---